Main -> Dating -> Marriage Not Dating: Episode 8 Dramabeans Korean drama recaps
Marriage Not Dating: Episode 8 Dramabeans Korean drama recaps
Cute and Funny - Marriage Not Dating ~ Favorite Scene of Jang Mi & Gi Tae Couple (Episode 5 Cut)
This episode begins to delve a little further into each character and what makes them tick, though each answer seems to lead to even more questions. We finally find out exactly what happened to Jang-mi to make her so terrified of being alone, and why Ki-tae is so determined to stay single. In a dark bedroom a couple, faces in shadow, roll around on a rumpled bed. The man takes off his shirt and pants, and they pull the covers over themselves. He returns the envelope she previously gave to him, but she says that she already knows everything she wants to know, and tries to hand it back to him.
Suddenly they hear the sound of a camera, and see a woman in a dark hoodie photographing them. We go back to three years ago again, a while later, and Se-ah tells Ki-tae that she bought the place next door so that they could have more room. Ki-tae is furious, since he had told her how precious this home was to him.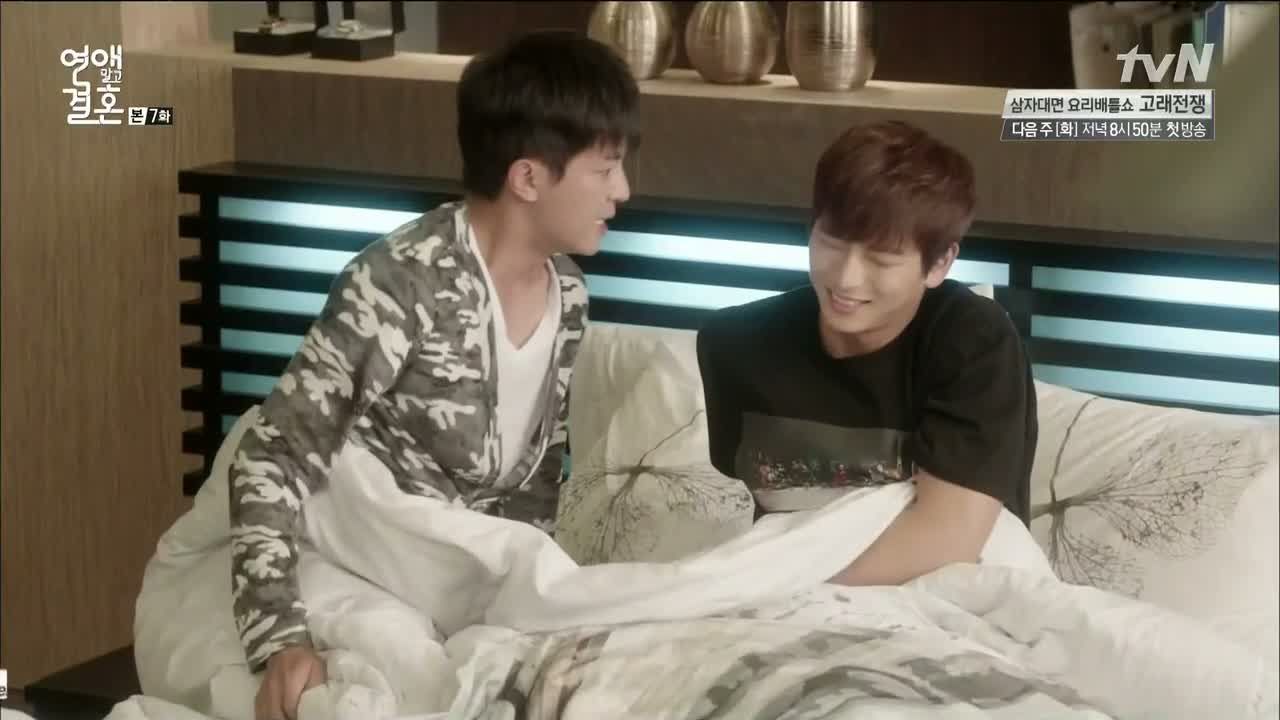 She brags that she can find out his secrets and use them to get her way, then ushers in a group of workers and orders them to break down the wall between the apartments. This tense confrontation is witnessed by Jang-mi and Yeo-reum, and also by Aunt Mi-jung who is crouched out of sight. Looking back on the manipulation tactics of his mother and Se-ah, Jang-mi suddenly understands why Ki-tae is so opposed to marriage. Ki-tae stands frozen for a moment, then his eyes roll back and he clasps Jang-mi close and deepens the kiss.
All I can think right now is this: three cheers for cable television! So much kissing and skinship in this episode. I can only overlook so much before I start to have trouble suspending my disbelief and accepting that the proper response to an unexpected smooch is to stand stock-still with your eyes wide open.
Yeah, me neither. It feels very natural, and explains why these characters feel so genuine and accessible. The more I watch, the more impressed I am with the writing on this show. Information about the characters is doled out in just the right amounts and at just the right times, but never revealing more than we need to know at that moment.
So many dramas give the viewers all the background information on the characters right away, leaving us to pull out our hair in frustration at watching them stumble around clueless for episodes, since WE know that if they just talked about X, or did Y, then everything would be fine. Their actions make as much sense to me as they do to the characters themselves. I really have no complaints about any part of it. Your email address will not be published.
Dude, I'm pissed. That cold open was purposely misleading, which is totally different from deftly twisting the expectation, a la Episode 5.
This time, we're given footage of something that didn't actually happen, which is just plain trickery. I feel like I was lied to. Thanks for the recap and actually saying what all of us have been feeling for soooooooooooooooo long.
I watched this episode twice, to make sure I don't miss the opening scenes Chill lax ladies. I have a feeling that the exact scene will be next episode. I have faith in the show. Million Thanks for the recap.
I'm certain it's yet to come. If I'm not mistaken he's wearing a different shirt. Though she happens to be wearing the same top. Fingers crossed! Yes, I was tracking that black and white striped top for the whole show and then - what happened? She kept it on :.
Marriage, Not Dating (Korean: ?? ?? ??; RR: Yeonae Malgo Gyeolhon) is a South Korean television series starring Yeon Woo-jin, Han Groo, Jeong Jinwoon, Han Sun-hwa, Heo Jung-min, and Yoon So-hee. It aired on tvN from July 4 to August 23, Original network: tvN. Jul 28, †∑ Marriage Not Dating: Episode 8 by LollyPip. The fake engagement is beginning to change from a little white lie meant to help Ki-tae and Jang-mi each get something they wanted, into a monster thatís growing beyond their ability to control/5. Kdrama Marriage Not Dating Recap, free dating sites no fees and sign up, verbo cantare latino dating, chong evow dating service/
But the several tvN dramas of recent past seem to indicate a business model, in which tvN dramas begin with a loud bang, push the envelope a bit, and flirt with crossing the boundaries. Then suddenly in the middle of its run, it gets religion and begin conforming to the most bland, uncontroversial social conventions to go out with the least noise.
In this one, like I've said before, the I-want-you-to help-me-avoid-marriage hook is getting tired and the drama needs to find a new hook. It will probably be the oops-I-fell-in-love-with-you-instead thing. But how tvN does that old trick can make a lot of difference. I'm holding on to the idea that the scene is still going to come up later on in the next episode or so. I was thinking about it after the episode.
I realized the scene is between Hoon Doong and Hyun Hee. Well, Im not a hundred percent sure but. I guess? Nah, it wasn't the same room. I think it was just a tease of Ki-tae and Jang-mi hopefully in the future.
We are already enjoying the show. No need for them to pull a gimmick like that. Just hope it was someone's brain fart and it won't happen again. Ok, I'm not crazy, I went back and rewatched the episode wondering if I had missed the reference to the opening, but nope, writers trolling. The people in the first scene are wearing the same clothes as Jang-mi and Ki-tae in the drunk scene. I won't even be mad if that's the case.
With a bit of parody: Look at his body language in the last scene. One arm wrapped around her, and the other stick-straight by his side. And a bit of meta: Wasn't the cold open like the opening sequence in I Need Romance ?
Bed scene, with the belt buckle Remember, that scene was also a fictional tease. I do not think it's the same. In "I need romance 2" was the first episode in which there was no speculation. And it is perfectly explained it was a fantasy of a script. However, this scene does not have any sense to me. I believe it was to reach the conclusion that it was too soon for that. But still do not understand why they did not use the imagination of one of the two to show that scene.
Because what they accomplished is that many felt cheated. I think the cold open was of Hoon Dong and Hyun Hee because when he woke up the next morning, the same plaid shirt from the opening was on the edge of the bed. It was not the two leads it was her ex-the-restaurant- guy and her 'girlfriend' from the department storethey showed clips of the two leads for the first 2 seconds. I re watch that scene a few times and it is definitely gi tae room since the couch and watch boxes are on the shelf.
I'm hoping he either dreamt it or imagine the whole situation. Yeah, see I actually really liked what the scene ended up becoming so I'm not all that disappointed with being misled. I think they shouldn't have flat out shown something that didn't happen though. Imo, that kiss was a much better way to start things off! The writer is a troll and while I am pissed, it's actually a pretty good twist on the previous cold opens we've been getting.
I love it. As someone pointed out on phelangun.com, this time we werent given a countdown so no promises are made about the cold opening ; could be to mislead us about the drunk scene, but could be a future occurence too. Keeping my hopes high! Eh, really? I also counting down because in other episode there was clue to count downbut in this episode there is no any clue to count down so i not expect anything. Sometimes in Korean dramas you have to use your imagination huh. The next morning the soup was still on and the note was there for him to eat soup instead of drinking coffee.
We should be adult enough that in Korea there are some things not shown. The drama is really a good one and I appreciate that since they are far and in between. Thanks to the writers and subbers. So many misleading things about that open. They were wearing the clothes they wore when he got drunk with her dad!
And then there was no countdown. What a fake out! I had to rematch the beginning, thinking that it might've been about the jerk 1st boyfriend and her supposedly friend yes, they have namesbut too lazy to look 'em up. I still don't understand what I saw.
Was it about them? Cause that's just trolling!! I already imagined a lot of things there, actually. It's a good thing they ended the episode with that hot kisses!!! I fell in love with Ki-Tae in this episode. It was intended to mislead but I thought by the end that's who the scene was really about? I just assumed that those were two completely different scenes-they were just way too different. I think they'll revisit the other scene sometime later in the series.
Love the kiss. Did he just kissed her for real or is it still fake? Keke GT I know you ate fallen already. I think more hot kisses will come my way Loving this drama so much. I picked it up just for fun and really wasn't expecting it to be so good. Tvn needs to stop playing with my heart, the rate at which they are producing gems like this is making it hard for me to do anything else but stay glues to the screen. Omg you guys. I'm just so in love with this show. Like seriously, I'm crazy for it.
I LOVE our leads together and this episode is one of my favorites for them. When Ki-tae got drunk and bonded with her dad I was already super satisfied, but then he went on to be such a hilarious drunk!
Yet, I love how instead of being just another hilarious drunk scene, except with him instead of her for once lol the bed scene ended up actually being such a vulnerable and sad scene, and managed to be so, while still making me laugh and swoon there was stripping involved, after all lol.
He isn't your typical spoiled playboy who wants to date girls without committing or keep his nice apartment. He's just a normal guy who very desperately feels the need to protect himself and the place that has been a solace to him all his life, and that's why he's doing all of this.
I think Jang-mi had already begun to understand that, but this was the first time she saw just how much of a struggle it is for him. Of all the characters, I really do think his growth will be one of the most rewarding. What's lovely about this scene is that it leads to such a lovely conclusion!!! I cannot express enough how much I LOVED that their first kiss was initiated by her, out of concern for his well-being, thus highlighting the fact that they now know and care about each other's situation enough to prolong the ruse for each other's sake and not for themselves.
This, of course, mostly applies to Jang-mi because, at this point, the ruse doesn't really help her. It's just so great because I was totally already expecting their first kiss to happen eventually for their sham, but I definitely assumed that Ki-tae would do it because he's the one who really needs this.
That's why I just love how everything unfolded so differently and much more satisfyingly than I expected! And thats not even mentioning how he reciprocated. Also has anyone else noticed how pretty and bright Han Groo's eyes are?
The lighting in that last scene set them off beautifully. I agree I am totally enjoying every bit of this drama, and have yet to find something about it I don't like. It's so real and refreshing. Thanks for the re-cap. Thanks for the recap. I'm certainly on the loving this drama bandwagon. What a great show that's not afraid to show real relationships.
I can't think of anything about it I don't like. Better and better! I don't mean to be naive, but I just expect this drama to continue soaring as it goes on. It's not possible in my mind for this drama to lose steam at any point. Woo-hoo for cable! Adults are like adults! This is like the first drama I've seen where we've got cross-kissing going all over the place.
I always hate that in dramas, the male leads tend to be the ones who get to kiss more than one person, so I like that Jang-mi is like a regular person who kisses more than one guy. And I don't love her any less for that. When Ki-tae deepened that kiss, ohmygawd. It made me squee, and I hardly squee. This couple, so great.
I was disappointed that opening didn't happen, but I know something better will come along. I love these openings by the way because I'm finding they keep me hooked.
Urgh, Se-ah, could you want anything without being more selfish? So frickin' delusional, that one. Hate her. And Yeo-reum, I don't care for you. Your mysteriousness is neither attractive nor swoon-worthy, so stop it! I love Jang-mi, but I don't like it when she's with this guy. So much to say! I wished I'd picked this drama up after it finishes so I could marathon the whole thing!
But then I wouldn't be able to write this. The male lead is portrayed as a frigid homebody, while the female lead is out drinking and kissing-around. Then when the male lead gets drunk the female lead piggybacks him home and undresses him Later, when the two finally kiss, the female lead initiates it without 'asking permission' Meanwhile, the female second lead gets the male second lead drunk so she can take advantage of him.
I actually was pleasantly surprised with Se-ah. I mean she's obviously one of the bad guys at this point, but I liked the fact that she interferes with the main couple not because she has feelings for Ki-Tae as in every dramaland romantic trianglebut because she wants a child from him WITHOUT him.
I think it's a nice twist, since I assumed she was a manipulator in love, but nope, she's just selfish, and that goes so effing well with her character!
The only character that didn't surprise me and please me is Yeo-Reum, I mean being abandoned by your mother with pancakes is pretty common in dramaland :P. I see her as very controlling and her air of entitlement makes me wonder if she could ever have feelings for someone else because of these reveals:. Especially 2 - nevermind the purchase of house.
I get it she doesn't enjoy the 'cramped space' HE chose and wants, but hey Some prior consultation and comunication would be err, nice? This isn't related to Se Ah's personality,but her eyebrows have been getting on my nerves. I know, but it's a thing of mine.
Loving the show, I hope it stays strong and doesn't go all melo on us. I agree. I think Se Ah still has feelings for Gi Tae she basically says as much to various people, and I wouldn't put it past her to have contrived that date auction to have the chance to buy a date with Gi Tae.
I agree with se ah trying to save face since from the flashbacks it looks like se ah was more then willing to marry and live with gi tae for the rest of her life but he was the one that initiated the breakup. I know right! Besides, it's one thing to sleep with your friend's ex, and another to sleep with the total jerk who screwed her over!!
To me that means she completely dismisses how much Hoon Dong hurt her friend. I feel that the writer did that so that the viewer would get satisfaction because it is a kind of indirect revenge on Hyun Hee, and at the same time it doesn't compromise Jang Mi's image as a good person The kiss at the end was way better than the kiss she had with Yeo Reum especially because she's making the decision to save him regardless of the pain and mess it will bring her, but what's with his limp arm?!?!?!?!
I couldn't help noticing her full-heartedly flinging her arms around him while he just scoops her in with just one aggressively decided arm while the other just hangs there. Killed the shot for me. That kiss at the end was super hot. I love her eye-flutter after he stars really kissing her back. I see his one-armed embrace for two reasons: 1. It shows that he is still torn on being attracted to her. He can't help but NOT to reciprocate her skinship.
This is the second time she surprised him with an embrace - the first time when she saved him in the bathroom. On that occasion, being half-out of his mind and unable to think things through carefully, he grabs on to her for dear life.
In this second case, although he's surprised, he still has his wits about him - enough to be able to hold back just a bit. From a cinematography perspective, his keeping one arm down make the shot more open to the viewer and allows the audience to see more of what is going on between them. Thank you, LollyPip. I totally agree with your comments about how deft the writing is and how it really makes the characters seem fresh and real.
And of course, it's always nice to see characters look like they're actually enjoying kisses and skinship, whoo. I really enjoyed this episode not just because it was very funny but because it also started giving us more concrete glimpses into the motivations and backgrounds of these characters. How interesting is it that both JangMi and YeoReum experienced abandonment as children but they have grown to deal with it in opposite ways?
Yeo Reum remains aloof so that no one can get close enough to hurt him again while JangMi throws herself after anyone who shows her some interest because she's so desperate for connection and so fearful of being alone. Him revealing that to her is seriously the perfect way to shake her resolve, although he doesn't even know that.
These characters have experienced so much trauma and it colours everything they do, even as adults. I think there is a lot of truth in that.
And while KiTae might be going to extreme lengths to retain his solitude, I can completely understand his desire to keep everyone at arm's length and to revel in solitude. She is blackmailing her ex fiance into helping her have a child so that she can live with someone who is just like her?!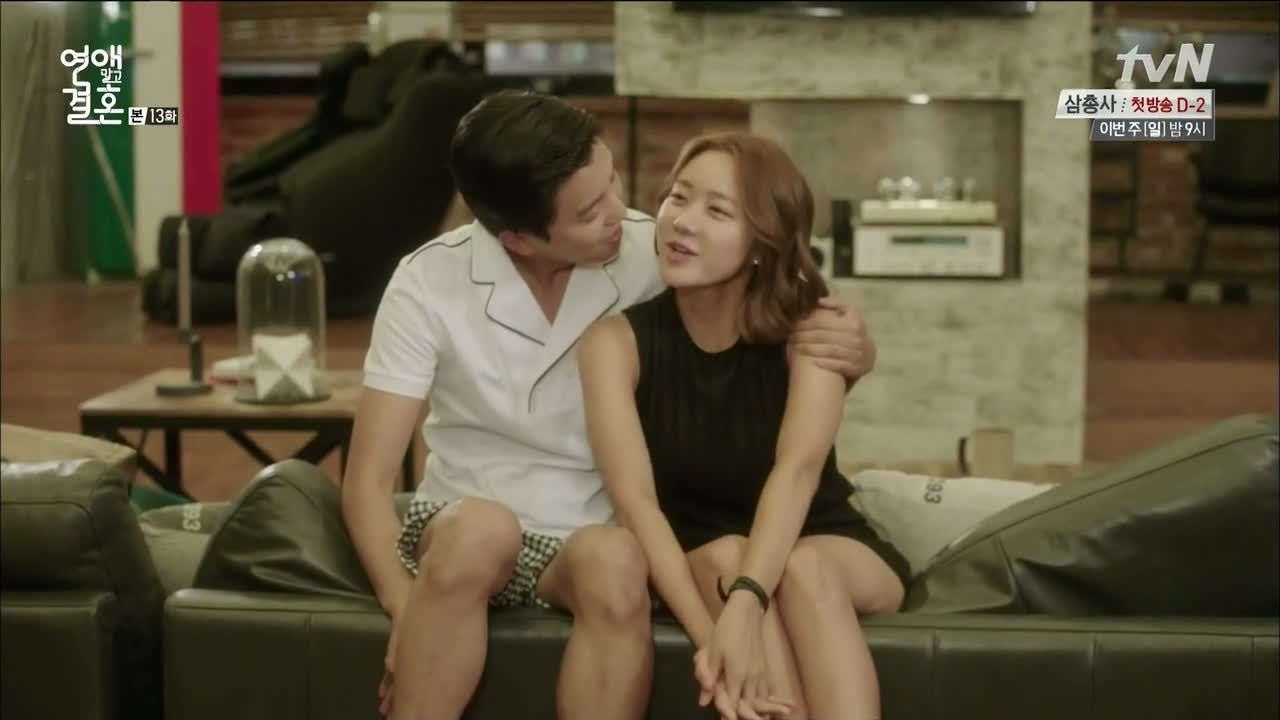 I had to pause the show for awhile just to absorb the immense wrongness of all that. I do not blame KiTae for ending things with her, wow. I really hope we get some insight into what makes her tick because I can't currently fathom it. Definitely not okay with HyunHee getting HoonDong wasted so that she could sleep with him. So wrong! And I still can't tell if she's genuinely interested in him or not. I really thought she was only interested in his money up until now but this show's doing such a good job of giving all the characters depth that I want to believe there's more to it than that.
Also just yowza at KiTae deepening the kiss at the end. I'm glad the opening didn't happen just because it would have been way too soon. They don't feel that strongly about each other yet so I'm okay with them taking things slow.
I agree that Se Ah is just freaking nuts. But what makes it interesting is that I have never seen that trope used in a drama before, and am curious to see where this leads to. She seems to be an extremely controlling person - and maybe thinks that if she is a single mother she can mold the poor kid into her exact self image we all know how well that usually works out in real life.
I find Se Ah's character very interesting. She seems like someone who has everything figured out in her life and although she has made it clear herself that she is narcissistic, from my point of view, it doesn't seem that way. She is definitely not the one dimensional second lead whom you want to bitch slap nor is she someone with no feelings for GT. There are 3 pics from ep. I'm pretty sure only Ki Tae has one, though it would be adorable if they made one for all the characters and did little conversations to give us hints for the new episodes or stuff like that.
Marriage not dating kdrama recap
Hands down, my favorite show right now. I had high hopes for the Crazy Mom - JangMi line to flesh out, but also had a tough time empathizing with CM this episode. Come on weekend! My goodness! I have been waiting for this recap so I can put my two cents in! Am I the only one who is pissed off at the kdrama world right now?? First tout lovers Those darn ex girlfriends!!! They are just so weird Now she wants to shoe her true feelings? If I met someone like her Crazy witch!!
That mom You wonder why your son does not respect you! I'm right there with you about Dramaland this week. I've also had it up to here with our exes in most of the Dramas I'm watching simulcast glad Joseon Gunman doesn't have this situation because I just know Se Ra in Fated is about to throw some unhappy at the leads in that.
But, I digress. I'm hopeful that this coming week the writers step up the cute couple time for our main pair! Forced trip to the gyno shoulda been a deal breaker. Demanding she quit her job shoulda been deal breaker 2. I think my favorite part of this episode was the silent conversation JM and GT were having at the dinner table with the family. The facial expressions are priceless.
Does anyone else think that GT and JM are going to find what they need in a parental figure in each other's parents and not their own?
Unfortunately, Ki Tae doesn't want to admit to her yet so he instead talks down to her or yells at her whereas, Yeo Reum seems romantic and more attentive to her which is the opposite of Ki Tae. Then Ki Tae and Se-Ah showed up together at the wedding dress shop afterwards, so what is the poor girl going to think? Her dream was to have the person she love tell her she was pretty in her wedding dress, but he drags his former girlfriend with him there.
Even I would run away from him. Hopely, Ki Tae fesses up and stop making Jang Mi go nuts with his pushy mom. Even though his family may be rich, they are definitely not all that great a family to marry into. I think Ki Tae's mom is spooky. It was so weird that jang mi wasn't smiling or giggly when she was reminded of the kiss when talking to kt like she was with hyun hee. It seem like she was either saving herself or his feelings which gave me hope throughput the episode.
The scene of them scheming and plotting to stop kt mom in front of yr because she totally forgets yr when she is enjoying her time with kt. I wanted more scenes of them alone but now yr seems to be in every shot.
His actions aren't always right but he seems to be turning the tide. Once he stops using her for his own gain will she realize that he truly cares for her. With the previews from recent episodes they always trick or turn the situation like the we starting our love today which turn out to be a joke.
I hope theses previews are the same. Congratulations, show: you've entered crack status for me. It's been a while. Why is it not Friday yet!? Hurts so good Also, Jang Mi is adorable. First time I've seen Han Groo in anything, and I totally have a drama crush going. The problem with Jang Mi is that she is such a people pleaser. She knows she's in a fake relationship and she has free reign on making herself look bad in front of the in-laws but she just can't do it.
I keep waiting for more backstory about KT's house situation and why he wants to be alone so badly. I think when he shares that with JM it will be a turning point in their relationship. I also miss their banter about relationships and if being alone or with someone is better.
The way YR said that JM had fallen for the story about being abandoned by his mother made him look so bad. He seems willing to use whoever he needs at the moment. JM looks too adoringly at him right now for me to see how they are going to switch it over to KT quickly and that makes me sad. See, I saw that as YR defaulting back to 'keep it light' in order to avoid being hurt.
Remember his line from before about how if he's serious, people tell him he's being too heavy. For me, this scene reinforced how much he and Jang Mi are alike, in that they shape themselves to be what other people expect.
Both of them learned this as a survival trait - it's just that YR is better at it because he grew up without parents, unlike Jang Mi's loving - if incompetent - family. Some thoughts on the last 2 episodes: - I know it's pretty standard in kdrama land but i wish that the drama didn't have KT drive quite so recklessly in episode 7 on his way to rescue JM. In the end it's not too big of a deal, but the scene would have resonated with me more had he just been speeding and was shown to be frustrated and impatient when hitting red lights I mean her life wasn't in any actual danger.
Made it too dramatic imo, what with their choice in music and having the table along with the soup topple over under JM's weight as she searched for her phone. That might have been true to some extent, but she was probably more confused and upset that while she's having to go through all of what she's been going through, he's doing god knows what with a person that has a lot to do with why they're doing all of the fake relationship stuff in the first place.
All this probably had a lot to do with why she wondered "why, and for whom, am i standing here" and then ran off. I think some people have a problem with how they had her just run off in the dress, but really, she finally cracked and just wanted out then and there without having to say anything or explain herself or deal with any more of KT's mom's shit.
I guess KT and her could have driven away together, leaving everybody else behind, but this just wouldn't have made any sense for JM's character at this point.
Though maybe that's what would have happened if YR hadn't been there. She's maybe wondering what the hell she's been thinking, to have let their fake marriage progress to this point I hope she still thinks that the relationship was fake from the start and that his feelings have developed along the way and are one sided Either way she's a crappy mom, but at least in this situation she wouldn't be trying to break up a real relationship between her son and a girl that actually loves him.
She really is being unbearably terrible to JM, and I did enjoy the unlikely family situation of sorts that the 3 main characters had going on in parts of these episodes. I agree with you on the car crying scene. I think everything just hit her at once, and being told she was pretty was just the final trigger. Spot on analysis of Jang-mi at the end here. She needs to stand up for herself!
She deserves to take care of herself, and have others take care of her. She was misled to think that KT was with SeAh. I think that was the breaking point for her, for why she chose to go with YR. She should've have listened to gt when he asked her if yr asked to officially date.
If a guy wants you, the first thing he wants to do is take you off the market. So what if he said he likes you and kissed you already. That's why even though the show has them dating it feels like they're just close friends hanging out. Yr is too smiley and too into keeping things light. I also don't get why he even dating jm.
If he was perceptive enough to know that gt was sincere but jm wasn't, then by now he must know they're both sincere with each other. That more than likely, gt and jm feelings are mutual just that jm doesn't realized her true feelings yet. Come on, whenever the three of them are in s room, he's suddenly the odd man out when ft and jm. Unless he doesn't want to admit that there can be a woman to slip out his grasp since he grabs so much attention wherever he goes.
And jm mom at the bridal shop pissed me off. How can she just agree with gt's mom like that? How can she not defend and support her daughter?
Must she watch say yes to the dress to see how it's done? Unless he don't want to admit there can be a woman who's not really interested in him because he grabs people's attention wherever he goes.
And jm mom pissed me off at the bridal shop. How can she just go along and agree with gt mom in tearing down her own daughter? How can she not defend and support jm? Does she need to watch and study say yes to the dress to see how it's done? I can't stand YR like seriously. I'm not exactly sure if its the actor or his character since I hated his appearance on RM too. I really wish KT could stand up to his mom like "hey, are you happy now that my bride ran away with another guy? All the craziness you've been shoving down her throat serves no purpose but drown and break her down into a woman unwilling to marry your son.
Isn't her a living example? I don't get it sometimes, do mother-in-laws in KDrama always do this? Mistreated and knowing how awful it felt but still continuing the cycle and inflicting the things they hated on someone else? I just want my OTP. So many feelings over the ending, I just can't say anymore. I am just gonna add I am freakin' dying.
I can't with the second leads anymore. But damn it, I hate them for cockblocking OTP. I still freakin' love the show. Han Groo and Yeon Woo Jin are amazing as usual and that damn chemistry of them. Thank you for the recap. Jang Min needs to sit down and think about what she wants to do and her own future.
Seems to me she is reacting to all kinds of situation and trying to please everyone. A period away from KT and YR may be good. For some reason, I am not convinced about YR as a character. KT, step out of your comfort zone and grab the nice and real Jang Min before she gets away. Looking forward to the next episode. Hopefully a respite from the MIL. KT's mom sure is a layered and deep character but I think she is taking away from all other side characters, they have been left in the shadows.
Populer Post
JM's parents have somewhat strong standing but even they are out shadowed by one woman. Even SA has been sort of left behind. I enjoy watching JM's and KT mother's interaction but it bothers me that it's taking the whole time in every single episode. I seriously dislike YR and that stupid smile on his face. He still feel sketchy and suspicious. It's hard to understand what he is thinking and that makes him so flat and boring. Him being abandoned by his mother, that has been mentioned like two times only, KT's mom is taking YR's screen time too.
And instead of doing anything meaningful so we could understand YR better the screenwriter makes him cook pasta in every single episode, seriously. I kind of understand why JM went to YR though. All through out this episode KT just go with the flow while JM carries all the burden of the fake relationship.
KT did nothing to help solve the problem he shared with JM. Then YR offers an escape that of course JM would take. She's fed up with the situation that she needed a break. I hope KT realizes what position he has left JM in to and face the problem head on, hopefully with his true self and feelings to JM.
Thanks for the recap. Your thoughts have made me see some of the events differently. I actually didn't think she wanted to hear "You are pretty" from KT at all. I thought she was still too blinded by KT's pretty to want that type of attention from KT.
What has made me happy happy watching this is the symbolism they are using to show deeper feelings of the characters. It was there for the humor, of course, but also to show how much of a burden she is willing to carry for KT, and how far a journey that will end up being. It was KT's Mom's evil plan that made her spill it.
YR was the one who noted it's value before KT did, and who unbeknownst to him, helped salvage that sacrifice and maintain its value for the OTP. When KT shows regret about the fake marriage, it is after looking at the pot that JM's mother provided to him when he needed comfort. I also like him dragging JM up the hill on the back of the bike. Now that she is important to him, JM has become a burden. One that he is more than willing to carry, even though it is up a very steep incline.
When he put her hands around his waist, he was saying, "Hold on, babe. It's going to be easier if you are with me on this.
Jul 23, †∑ This episode begins to delve a little further into each character and what makes them tick, though each answer seems to lead to even more questions. We finally find out exactly what happened to Jang-mi to make her so terrified of being alone, and why Ki-tae is so determined to stay single. We even discover Continue reading "Marriage Not Dating: Episode 6"/5. Jul 21, †∑ Marriage Not Dating: Episodes by LollyPip. I love it. Marriage Not Dating is light, airy, and funny while also delivering a nice healthy dose of heart and depth. Weíre starting to get glimpses into charactersí pasts that indicate that not everything is cuteness and romance in these peopleís lives, and I think the show is setting a nice balance between hilarious hijinks and real /5. Jul 19, †∑ Marriage Not Dating: Episodes by girlfriday. Now that my recap slate has freed up, I can finally turn my attention to something new. Marriage Not Dating is the newest Friday-Saturday offering from tvN, and Iíve been enjoying it immensely for its witty banter, laugh-out-loud humor, and its refreshing take on romance. Not to mention that thereís a hilarious contract relationship in the /5.
He isn't ready yet to complete the job. At least, not yet. KT needs to do some serious thinking and planning to outsmart his mother if he wants to keep JM nearby. So far, he hasn't made any committment to the relationship.
He didn't need to since it was fake. Now that it's real for him, he has to try harder to get up that hill! Oh, well said! Especially the bike ride - he wants the girl, but doesn't want the hard work of relationship-building yet.
It's kind of creepy how when Ki Tae is thwarted, he sort of turns into his mother, choosing manipulation over words - but in that bike ride, it works as a metaphor for how exhausting that sort of behavior is, and how it creates an even heavier burden. And that it takes two people 'peddling' to make a relationship move forward during difficult times. I just thought the bike scene was hilarious, but now that you point out the metaphor I love it even more. Also, did you notice the wilting rose by JM's bed after the parent meeting when KT called her out to meet him?
I think that shows a tad bit about her feelings about their fake relationship, but it could also be a metaphor for herself in their fake relationship and she's slowly wilting as it progresses without proper attention. Wouldn't it be beautiful to see Jang Mi get the 'will never ever leave you' relationship she's always wanted?
And in this one, they'd live paycheck to paycheck for the rest of their lives, but they'd have staggeringly beautiful offspring. Of course, in that ending, Ki Tae would wind up alone, realizing too late that he really just wanted somebody trustworthy to share his life with.
See, THIS is what i want too. For once for the second lead to get the girl, become a famous and rich chef thanks to the support of his loving girlfriend and for the main lead to realise that "psychological abuse and cowardly behavior " does NOT get you the girl and live with the regret of it. Go girl! I must be the only one who doesn't mind how long it is taking our main couple to get together - I like watching two good but flawed characters realize their feelings and grow as people.
I want KT to have to do some work to win JM - after all she's been through, it natural for her to retreat to someone like YR who seems to offer uncomplicated affection and support.
And a little more increasing sexual tension along the way is all to the good.
[Eng sub] Marriage without dating ep 1 (Ki tae & Jang Mi cut) 2/3
I'm more worried that if they declare their feelings too soon, we'll be right back in conventional rom-com land, trying to fill episodes with gimmicky obstacles to the path of true love. I like the pacing too. Just kinda wish I hadn't started watching the show while it's airing. Can't believe I'm waiting for my next MND fix. I found myself getting so angry with Ki Tae's Mom and the other manipulative woman in Ki Tae's life that I really want Jang Mi far from that family forever.
But of course the plot won't allow for that. I so wish it did, though. What a wuss this guy is!
Heck, what shrews some of the women in this drama are! Now what looms ahead for us: redemption arc for Mom. So not looking forward to that. I guess the writers will have to do something to break up the attraction between our heroine and our second lead male WHICH is usual but also troubling for me.
There has been some hint of attraction, yes, between the OTP but not enough to totally push aside the second lead. So now We will now have to be concinved that Jang Mi was really beginning to deeply love Ki Tae all along.
Which makes me roll my eyes because it feels as if the show would be bringing the OTP together simply to bring them together. I think it's too early to assume that the show is going to have some inorganic, sudden light-bulb moment for JM where she realizes that KT is who she really wants to be with Maybe it will do this, but there are still 8 episodes left and I think that they have plenty of time to execute everything more gradually now that KT is completely aware of how he feels for JM.
I mean, he showed her some interest, they had that whole Cinderella moment at the end of the charity auction She had that food friend idea because of KT's influence, but really, I think she was ready to jump head first into a relationship with him at that point I just see a very superficial relationship at this point that is more a result of JM's refusal to be alone than it is anything else.
If the show got me to think that it was something more than that, then yes, it would be very difficult for the show to have JM organically fall for KT. Also, while I wouldn't say that JM has really been falling in love with KT all along, she has, at very least, grown to see KT as a friend that she cares quite a bit about Her choice of men and her family-related fear of abandonment might be animated by conflict avoidance as much as it is about people pleasing. She simply doesn't want to live like her parents.
Dating superficial guys that keep the atmosphere light and only tell her what she wants to hear allows her to live under the illusion that she can have a relationship without conflict.
The only reason she could endure the conflict of 'dating' KT was because, up until 'the kiss', she didn't feel emotionally vulnerable to him. She hasn't been able to get married because she can't be alone and jumps into relationship that can't last. He deals with conflict that hits too close to his heart, by running and game-playing. Or by pretending that the problem doesn't exist. He just wants to be left alone to avoid conflict that close relationships bring. Because both are paralyzed by the prospect of relational difficulty, they're having a hard time moving toward each other.
They both want to move closer, but neither one can take the first step. Because it's scary. If this is true, what won't help JM and KT is to move toward each other out of jealousy which seems to be the territory the next episode will cover.
Emotional proximity forced by jealousy won't resolve what's keeping them apart. Instead, it's their learning how to work through and resolve conflict that will bring our OTP together. I'm sure hoping to see our lovebirds find a warm and good humored way navigate the scary territory that they're in. I get what you're afraid of, Carole, but I've come to trust this writer enough to believe that she can make it work.
I really hope that she doesn't disappoint! I kept checking every day for this recap so I'd be the first one but I guess that ain't happening lol.
Just wanted to say thanks and Gong Gi Tae, my man, you better get your game on and actually do something if you know you like her cause youse about to completely lose Jang Mi.
If yr show any signs of sincerity I wouldn't mind his character but the guy really does use sympathy to get his way. When he first told jm that u don't want me serious and tells her he was abandon I was wow ok guess that was big for him. He doesn't seem to eve care bout his abandonment but when people hear it he knows he can get away with more stuff. Jm actually saw that as a turning point to their relationship so I hope she will find out that he jus manipulated her into forgiving him.
I was also getting frustrated at JM, but I think that last sequence starting from when she became all solemn after mistakenly thinking something's up with SA and GT, and then ending up running away, the soliloquy on how she only ever dreamed about wearing a simple wedding dress with the man she loves saying she's pretty, all that and then hearing YR saying the same line which led to her ultimate breakdown in the car, definitely points to the fact that she is, indeed, feeling something for GT.
It was GT she is hoping to hear those words from. Kim So-hyun currently starring in Tale of Nokdu talks about acting, her hobbies, and more in this latest Ask an Actor video. The sometimes tough, sometimes soft, sometimes funny and a lot more!
Jang Hyuk sits down to answer questions sent by our community. Black Dog: Episode 5. Park Seo-joon runs through the colorful streets in Itaewon Class. Crash Landing on You: Episode 5. Chocolate: Episode First script read for fantasy rom-com drama Welcome. Please enter your username or email address.
You will receive a link to create a new password via email. A verification email has been sent to your new email address. Please click the link in that email to complete the email change process.
Marriage Not Dating Favorite. KDaddict July 27, at PM. Kim Yoonmi July 28, at AM. Awe July 28, at AM. Instant Karma Great episode, great recap, great comments.
Hwata July 28, at PM. Akem July 28, at AM. Hong gil dong? Awe July 28, at PM.
the "go-to" guy when Marriage Not Dating Korean Drama Recap it came to tips and techniques for attracting women. Iím less about "the pickup" now, but some things just donít change. Itís / Marriage, Not Dating Episode 14 Recap. So a normal guy. Your email address will not be published. And for the recap. Can't wait until recap catch up to episode 5! Just finished episode five, I am also glad it is fact being recapped. When I started it I really wasn't expecting much, and was so surprised how and I . Disclaimer: This website contains adult material, all members and persons appearing on Kdrama Marriage Not Dating Recap this site have contractually represented to us that they are 18 years of age or older. If you are a minor, or do not wish to view adult materials, please Kdrama Marriage Not Dating Recap leave now!/
Juliette July 28, at AM. Tessie July 28, at PM.
Ida July 28, at PM. Gidget July 28, at PM. I was so upset So annoyed!!!! I totally agree!! They need more love scenes please! This show is really slow paced! Me July 28, at PM. Uh huh!
Gidget July 27, at PM. Eaglette July 27, at PM. Funfair July 28, at PM. I went and re-watched the tail end of the episode, and I think that the silent conversation went something like this: JM: Where the hell have you been? Are you seeing this? KT: god, she looks beautiful :brain seizes up: JM: You said you would 'fess up! Look how far out of control this is! KT: But YR: Get in the car, honey! Just finished episode five, I am also glad it is fact being recapped.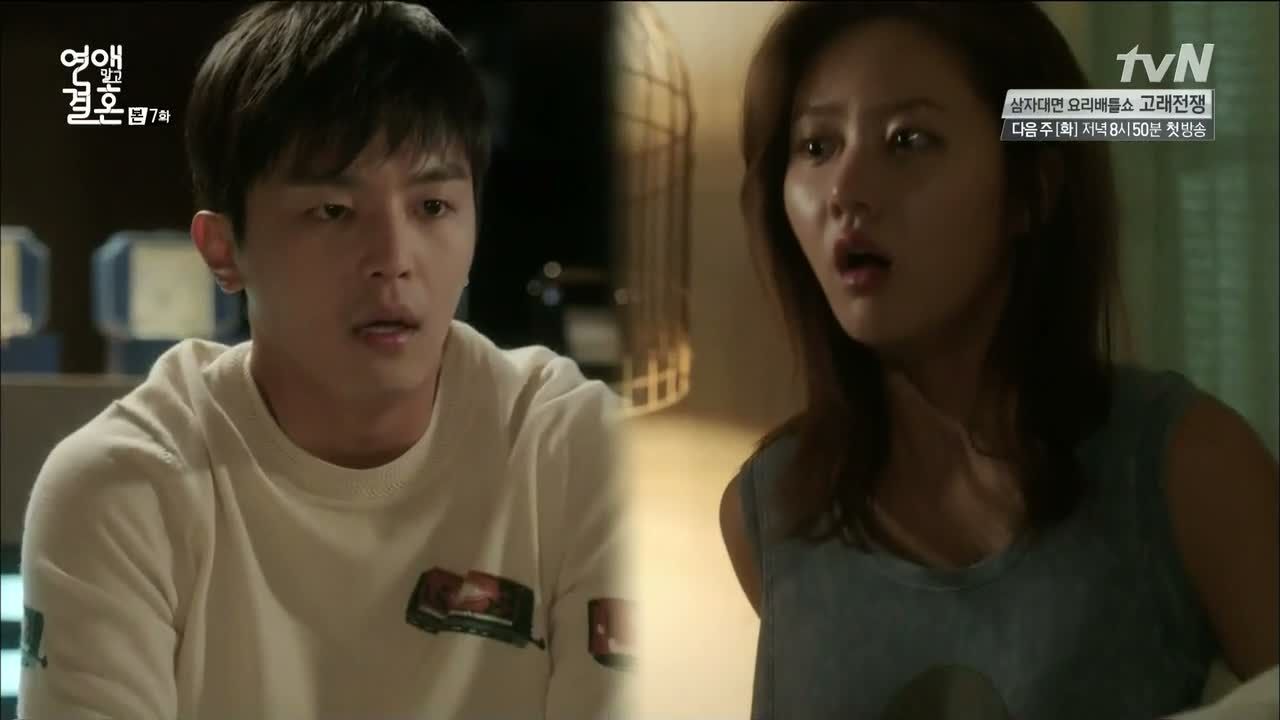 When I started it I really wasn't expecting much, and was so surprised how and I enjoyed it. Love the chemistry between the leads, Han groo is really funny, only other thing I have seen her in that I can recalled was scandal and I am kdrama she has gotten a leading role.
Tvn really churns out some surprising dramas, this and high school king of savvy has become my favourites of the week. I can't believe you guys are recapping this! What a treat! Thank youuuu! You should check out "Killer K" from a few years ago.
Han Not is awesome, but in a totally different, Tarantino heroine kind of way. She was really underused in "Scandal," but it seems like this show's gonna be her new "Leading Lady" break out roll. Me too! I kept checking Dramabeans several fact a day hoping this would get recapped.
I'd almost given up. I'd even resorted to leaving notes in other threads "hinting" if this could be recapped. Had no one to talk to about how awesome this drama is so thank you thank you thank recap girlfriday and lollypip.
Lol i wanted episode do the same for koalas playground. She keeps talking about a good rom com and I'm like hello? Marriage needs to check out this show. I died laughing at the end of episode 5.
They're cold openings are so well done and not cliched lie most dramas. Thanks for recapping! Now i get to to share the love. Me, too. Thank you for recapping!
I've been completely in love with this show since day 1. It has been a while since I watched a drama all over again like times in a week while waiting for the next episode to come.
Next related articles: