Main -> Dating -> Marriage Not Dating: Episode 8 Dramabeans Korean drama recaps
Marriage Not Dating: Episode 8 Dramabeans Korean drama recaps
Love and marriage ep 1 engsub
Jang-mi especially starts to realize that this thing is getting out of hand when it and her suddenly enthusiastic new mother-in-law start to take over her entire life. Time to panic. Ki-tae and Yeo-reum are spooning on the couch and awww , Little Spoon Ki-tae is smiling! Jang-mi shudders to see them snuggled up, and pokes the boys awake. Ki-tae shoves Yeo-reum to the floor and hugs himself in horror, but Yeo-reum only seems mildly surprised, thinking he was spooning with Jang-mi. We see that last night when Ki-tae saw them on the couch together, he had carried Jang-mi to his bed.
Ki-tae says with satisfaction that he just did a teeeeny little eye surgery on her, no big deal. He says they just have to block the family meeting.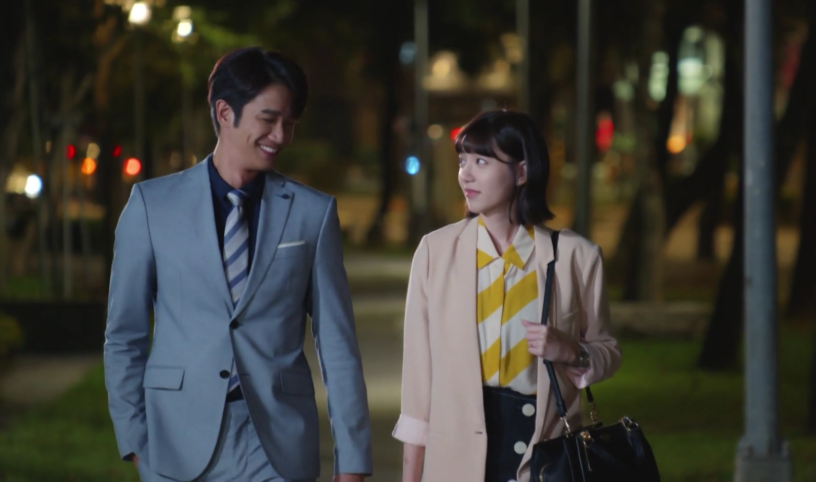 HAHA, is he planning to keep up the fake engagement to keep her from dating Yeo-reum? He pretends dismay when Mom points out that the family meeting is this weekend. Mom makes her swear not to mention she had plastic surgery, but Jang-mi says she has more sense than that. She says that she will take Jang-mi to do everything that needs doing. They accuse each other of being rude and unmannerly, and Jang-mi goes to her room for some peace. She gets a text from Ki-tae asking her to come outside, and he shyly gives her a gift for her parents.
She flounces out to the waiting room still in the drape, hee to protest her loss of dignity. Jang-mi protests again, but Mom just insults her dedication to the family and sails out with a smile. By the time she breaks free and joins him, the restaurant is closed, but he cheerily holds up a bag of takeout with a smile. She asks for him to pay her back for the wedding gifts she bought, and a stunned Ki-tae tells Yeo-reum that she must want to marry him for real.
Good-natured Yeo-reum invites Ki-tae to eat with them, but it backfires on him when Ki-tae and Jang-mi bond while planning how to deal with his mother. HAHA, did he just hijack their picnic? Ki-tae bikes as far as he can, Jang-mi complaining the whole time, until he finally runs out of steam on a steep hill. He latches onto this - did Yeo-reum ask her to officially date? She admits that they have, and Ki-tae accuses her of being easy for moving so fast. Serves him right.
Mom has already chosen a gown and literally shoves Jang-mi to the dressing room. Jang-mi gets all calf-eyed when she tries the dress on, and has to remind herself that no matter how gorgeous the dress is, she has to stay sharp. Se-ah finds Ki-tae at the gym and apologizes for trying to trick him, but he refuses to even look at her. She says that she wants to make up and invites him on a trip to the beach, once again pushing just that one step too far. Ki-tae just says that he hates crowds and leaves, accidentally leaving his phone behind.
You know, I hate how manipulative this lady is, but I have to give her props for being good at it. Jang-mi tries calling Ki-tae again for a rescue, and Se-ah finds his phone where he left it at the gym.
She answers, and Jang-mi is desperate enough to tell her where she is. Next Yeo-reum texts Jang-mi to remind her that they were supposed to run away together. Se-ah meets Ki-tae at his car, returning his phone and telling him that Jang-mi needs him, offering to take him to where she is. Ki-tae looks extremely wary, but Se-ah assures him that she wants to be on his side and holds out the memory card with the photos of Jang-mi and Yeo-reum.
A more demure dress has the mothers worrying over the high price tag. Jang-mi flees out into the street just as Ki-tae and Se-ah arrive at the dress shop. Behind Jang-mi, the mothers come out and call to her. Oh, that ending scene hurt so good. And nobody needs for her to do that more than Ki-tae.
While I believe that people deserve respect no matter what, I can see why a person like Ki-tae would have a hard time respecting a girl who constantly acts like a doormat to get people to like her. And you can tell that he wants to, because he calls her out on it every single time, getting more and more frustrated when she keeps letting it happen. Ugh, Mom. Up until this episode I had a lot of compassion for her, because she really is living a tough life.
Your email address will not be published. How could a drama be so damn funny yet so heartbreaking. I don't understand Why JM can't say: "I'm in the throne room. Let me call you back when I'm done. Can't just go shopping with you whenever you drop by. I'll meet you after work or on my day off. Sorry for double post. They'll come fix it 2 days later! That's Jang Mi also She likes interfering because she gets attention and makes her feel less alone because in effect she's needed.
In this one it's shown she's needed by Gi Tae, her mom, her potential mother-in-law, but in being needed in so many ways and not being seen as herself, she's feeling even more isolated than before.
Marriage Without Dating. Gong Ki Tae (Yeon Woo Jin) is a successful and happy bachelor who does not want to find himself a wife. He believes that his life is perfectly planned, and being single is the only option he accept. However, his family is badgering him to marry, and to . Jul 28, †∑ Marriage Not Dating: Episode 8 by LollyPip. The fake engagement is beginning to change from a little white lie meant to help Ki-tae and Jang-mi each get something they wanted, into a monster thatís growing beyond their ability to control/5. Jul 04, †∑ Episode 1: Marriage, Not Dating. Gi Tae is a confirmed bachelor who has no interest in getting married, but he faces tremendous pressure from his family to settle down. To get them off his back, Gi Tae brings Joo Jang Mi (Han Groo) and introduces her as his future wife, knowing full well that his family would never accept her/
If the major theme of this drama is loneliness. That's why she went to Yeo Reum as supposed to Gi Tae. Gi Tae cut her off by showing up with Se Ah. She thought she was helping him out, but felt a pang of loneliness, jealousy, etc. She wants to be wanted, but she just showed up and decided what she wants more is to be accepted and loved. She wants real connection and Yeo Reum is giving that to her because Gi Tae's playground tactics and lack of directness isn't much different from Se Ah's.
So she showed real character change. She wants connection, not people to be just physically there.
Marriage before dating ep 1
The theme is evolving nicely, isn't it? I was busting a gut from the start of this episode It's gone too far. I was feeling so so so sorry for JangMi. Even though she brought it on herself And then, when YeoReum told her she looked pretty I darn near went through an entire box of kleenex. We hear JangMi narrate that her idea of a wedding dress is for the guy to say she looks pretty when he sees her Up until now, the person who delivered quantum leaps in personal growth in this drama was Jang Mi.
So, when I discuss her biggest weakness, it is not to disparage her but to measure just how far she has traveled since the opening of this drama. In my opinion, her biggest flaw or weakness or mental disorder, however you want to characterize it was not that she wanted to please everybody, but that she was incapable of understanding what everybody including herself really wanted or needed in the first place. This is because she never saw things in the way they actually were but in the way she wanted them to be or incorrectly imagined they were.
As such, every one of her decisions without fail turned into a social disaster. This flaw was at the crux of her stalking saga against her first love and it is what propelled her into a series of faux pas with Gi Tae, who did not mince words as he criticized her no, make it character-assassinated her. While she did not have a malicious bone in her, she was often the biggest ditz and most inconvenient pest in every social situation into which she injected herself.
Indeed, for a lowly shop girl, she roamed high and low, only God knows how. And, for all we know, that is how she would been for the rest of her life.
As they say, that was then. At this point in drama, she is turning into a dazzling swan, and she is not even half way through. It is Gi Tae who worries me. He was, and still is, incapable of anything but cerebral interactions with others.
Such a person manages his affairs with exemplary neatness and efficiency, but staying alone is the only way to maintain it. And he knows it, as he tirelessly professed that all he ever wanted was for the world to leave him alone.
As a hurricane known as Jang Mi is blowing through his core existence, he can go either way. I am guessing that the drama will push him in the right direction. I just don't know if the end result will be good enough or drama-worthy. But I am eager to be pleasantly surprised. She's not the type of person who can just bite her tongue when she sees injustice and she is someone who could recognize injustice from a mile away.
She will call it out, loudly occasionally with the support of some soju. It's a tumultuous way of being, but I think it's actually awesome and exactly what Ki-tae's family needs. People who speak truth to power tend to alienate. They fight for others and they fight for themselves. Many people don't want to fight.
They want a comfortable existence. Jang-mi is committed to living a truthful one, and I think that is spectacular. Her main problem as I see it is that she's not choosy enough about who she surrounds herself with. She needs a core group of people who love and appreciate her in all her troublemaking, emotional, truthtelling glory.
She needs a close-knit makeshift family of people who will build her up for the very qualities that cause Ki-tae's mom to try and tear her down.
Ki-tae respected that side of her from the very beginning, but he's so terrified of giving up his carefully manicured existence that he's equivocating. She will be known, and that will be infinitely more satisfying than cycling through countless superficial relationships. Why not act haughty and turn her down every once in a while? And why must she pick up all the calls? She doesn't lack for a backbone-she stood up for herself in the first two episodes, she actually threw a fit because the mother was being ill treated.
She is willing to protect others, and stands up for herself and others. What she really lacks is confidence because she had a trauma where she was alone. Jang Mi's disease is that she wants to help and be wanted. She wants to fill in that loneliness. Being alone feels like a disease to her. But she just discovered what she really wants is connection, and she isn't getting that from anyone in her family or close to her. The closest approximate is Yeo Reum.
Who is distant, but emotionally supportive and available, though his details are sketchy. And then YeoReum's response was so understated that I laghed even more. That last scene was so powerful. And why are kdrama MILs so evil???!!!!!! I don't think KT's mom is inherently evil like so many MIL's - I think she is stuck so tight in her world view that she think it is the only "right" one, and can't get out.
Or she is afraid to I agree with you and, I may be on my own with this but I think KT's mom is actually the most layered character of the bunch. Unlike most Kdrama parents who are simply grabbing at power or control, KT's mom is different to some degree.
Really, she's very similar to Jang Mi. KT's mom is a woman that is trying to conform to her society in order to make those around her happy. She masks her own feelings in order to accommodate those around her.
She has no real identity of her own so she's wraps herself in the business of keeping up appearances because that's the only thing she can do. This is all very similar to what Jang Mi is doing by continuing the whole fake marriage. Sidenote: its really great that both sets of parents are all alive in this drama. I've watched a ton of dramas and usually one parent is deceased.
It really adds another layer to compare and contrast the couples' parents and their relationships to each. I really like how kt mom is methodically breaking down jang mi character. I'm not condoning her actions but it is a clever way. If I was with someone thay constantly only looks out for other people view of me and doesn't show any emotions to my actions I would feel left alone as well.
If people are saying se ha is like the mom then could u blame the dad for cheating. All we know is that he is but don't know exactly what drove him to thst point.
Once u forgive someone that cheats they keep cheating. If you r willing to put up with the other persons action than the only one at fault is yourself. Hmmm I do agree with your point about the brilliant change in strategy of Ki Tae's mom. But I don't think it's right to blame her for her husband's infidelity. Nor is it right to blame Jang Mi for Hoondong's childish ways.
These men did or are doing terrible things done entirely out of their own autonomy. Why blame the ladies? I agree with Juliette. These men are adults, and at the end of the day should be able to take responsibility for themselves. Again, why blame the ladies? I really like all of that about KT Oma. I agree that there is more than meets the eye. Let's assume that she is also very aware of how much her life sucks, and how correct JM has been in pointing it out.
At the memorial service and at the mall. KT's mom cannot solely object to JM because of her socio-economic situation. After all, the pres wife likes the crazy girl as a part of the family. KT's mom realized at the wine club that there may be some benefit to having JM around. I'd like to think that KT's mom's efforts in separating this lively happy person from her son is so JM doesn't end up in their stifled life.
SA, whom KT's cheating dad picked to help his selfish career, has been asking for this misery. So be it. She could also be thinking that JM is exactly what the Gong family needs if it wants to survive into future generations.
Another SA leading them would bring them more suffering. A vibrant JM may help.
Juliette-people cheat all the time but its not like most people cheat just to cheat. I disagree- I don't think KT's mother is acting as an antagonist for Jang Mi's benefit, so that she can protect her from joining their dysfunctional family. I feel like she was touched by Jang Mi in some ways, like when she empathized with her after the typhoon incident. But still, she isn't a desirable daughter-in-law for her, from everything from her family background to her scandalous behavior and how she basically pales in comparison to Se-Ah, who's very desirable seeing as she has connections and a good family.
It'd be cute if Jang-Mi and the mother end up as close friends and allies later on, so hopefully the mother will finally explode at her husband and stop her manipulative ways. I also disagree with many people's opinions that Jang Mi is actually in love with KT at this point, and that she was the one to fall for him first. In dramas, it's usually made very obvious if the main character is in love. And it's not made obvious that she is, at least not with KT.
She's still smitten with Yeo-reum. I think she was saddened by KT's murmured confession that he just really, really wants to be alone when he was drunk, lying curled up the bed, because he just looked so lonely and it's the opposite of what she wants, but she understood it nonetheless.
And she's grown to care about him, though not in a romantic sense yet, so she wants to protect his wish. I'm also wondering how she's not fired yet for ditching her job all the time, and a bit iffy how she ran out in the wedding dress- I mean yo, that costs thousands, probably, and I was just thinking, "What if you rip it?
What if you spill something on it? But yeah, I get that it's a drama so they want the pretty shot of her running out in her wedding dress, and the fact that it'd be very uneventful and boring if she just simply ignored all of her mother-in-law's phone calls throughout the episode.
Plus, that wouldn't fit her character. You wouldn't think so by how this episode ended. Only making others happy according to her own "high" standards. I also saw a thread of the irresistible pull that 'keeping up appearances' has over us.
Before we know it, appearances suck us in and we start living lies to keep up what we've started. We may not actually care what other people think, but we still want to perform well in the roles we've chosen. I wonder if: KT's mom was simply working to conform JM to what they expect in a daughter-in-law, so her family can keep up appearances in their elite social circle.
Because that's exactly how she's had to live her life. While KT's dad was keeping up the appearances of being a loving and attentive husband when in front of others. Despite that when he's alone with his wife he's a self-centered jerk. JM's mom was desperately trying to keep up appearances in her hilarious attempts to make it seem that her family will fit into high society.
And JM was trying to keep up appearances of being the dutiful daughter in law, even though she has no concrete plans of marrying KT. So true to life. If we're not careful, don't we all find ourselves progressively conforming to patterns of expected behavior, before we think through whether the outcome of those patterns will be a healthy one. The only thing that came from that scene was kt hurt feelings from seeing her run away from him. I need more scenes of jus kt and jm. His criticism is harsh but she really needs to follow through with wat he says.
True, but I think JM ran away from KT because after all she has been through that day he rocks up with Se-Ah, all buddy buddy after she had been so bad to them before. I wouldn't be happy either. Where are my manners??? Lollypip, thank you very kamsa for the great recap Friday, please come quickly I read the ending scene as Ki Tae saying "I'm ready to make this real" isn't 'go to you' cultural shorthand for a lover making a commitment? And the one thing that leapt to my mind was I think he just decided that he could coast into it and everything would be fine.
I can't wait to see the fallout from Jang Mi's mother who will correctly assume that Crazy Mom and Se Ah were trying to sabotage the wedding. Go, angry Mom, go! Unleash your fury! I didn't read those as relieved tears at all but I can totally see it being a mix of the two.
Shes upset that Gi-Tae didn't help her out or anything and was also part of the entire problem in the first place but also finally SOMEONE said something nice even if it's not the exact situation she wanted, and she just starts crying in frustration.
I like that the scene isn't concrete, I'm assuming the next episode will clear it up. I saw it this way too. Another source of frustration was that Se Ah implied that she and Ki Tae had slept together or at least are spending time together she picked up his phone, saying he was 'washing up.
Navigation menu
So Jang Mi must have felt incredibly betrayed. After all, wasn't she enduring the intrusive invasion of her personal life to spare him from getting stuck with Se Ah? I think you guys are forgetting a very important reason she didn't wait for ki tai and for the crying; when his ex answered his phone, she said he was in the shower; I am pretty sure jang mi misinterpreted that evenif she knows that it was unlikely they were together like that, she was still probably jealous and hurt for suffering for him while he was with the ex.
If you look again - you can see the hurt in her eyes when she saw Se Ah. I am not sure that she recognize it as jealousy seeing that her body, social status, and personal taste were being criticized by Ki Tae's Mom and her own Mom echoing her shortcoming due to her own insecurities and her Mom's attempt to fit in with the wealthy and educated.
But is it just me I loved Ki Tae's comment to wait and he would come to her buuuuuut why did he stand there It was as if just saying those words made him realize that he was speaking the desires of his heart. He has had several jealousy outings. How many dates have he blocked? The near accident trying to get to her in the hospital. Moving her to his private domain of security on an island of one.
He is now lying to keep them apart I went and re-watched the tail end of the episode, and I think that the silent conversation went something like this:. What is wrong with you? You weren't ever going to end this, were you? Did you think this was real? Eff you and your crazy-ass family! I have been wondering what it meant as well, although I do not have any cultural knowledge. I'll freely admit that I'm assuming, because I've seen something similar used in that context in other dramas.
It makes sense to read it that way, and her reaction widened eyes as she realizes suddenly that KT had no intention of stopping the fake marriage bobsled to hell is appropriate for that interpretation, too.
Hiii lollypip I'm from India I have been reading your recaps Love your recaps. Thanks a lotttt!!!! This episode left me even more desperate for more episodes than last week!!! I loved this ending even if it certainly doesn't leave me feeling as giddy as the last episodes did. I think that this is such an important turning point for our leads though. I also think it's important that Jang-mi just does whatever she wants to do, not what other people tell her so as painful as the ending is, it also manages to be very satisfying at the same time.
I think what you mentioned about respect is very important and hopefully the next two episodes will focus more on the leads building that respect for each other and for themselves. Go on, kids, get married and settle down in the seaside town! Let YR find work as a line cook, and live in a sweet little apartment!
Let Ki Tae sort out his own issues! Not me - I actually dislike YR. He seems extremely shallow. Part of that might be his acting, which I am not impressed with. To me, YR comes off as 'deliberately cool' - not putting himself out there too much in case he gets hurt. He's not as expressive an actor as the guy playing Ki Tae, but I think it works. When I went back and rewatched eps, I did notice that in scenes with the three of them, Jang Mi's eyes are almost always following YR he is easy on the eyes, I must admitand her body language changes whenever YR comes over.
Ki Tae will have to put some serious effort into it if he intends to make that fake marriage real - starting with not insulting her. Given it's a Kdrama, the male lead will eventually sink my preferred ship, but I can dream.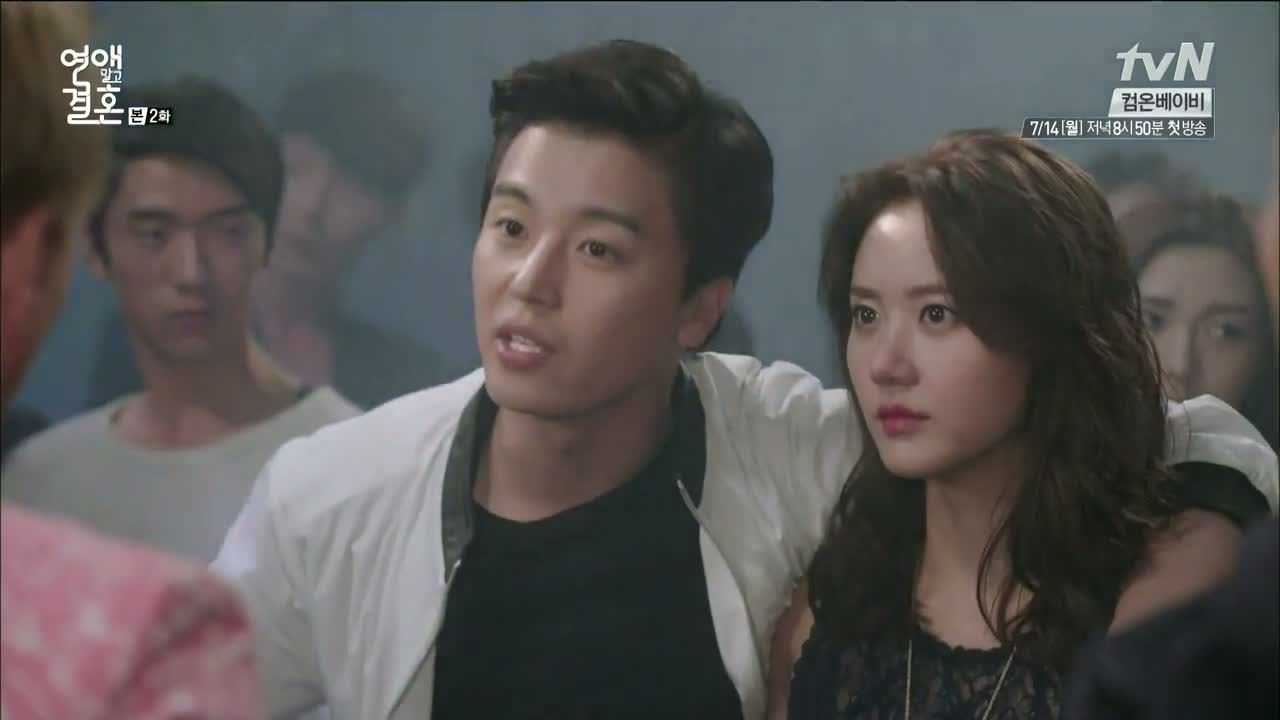 I went back to read some of the character synopses that were distributed. They all say that YR has an aversion to commitment which comes from being abandoned by his mom.
He had no intention of getting married, but he unexpectedly starts to fall for JM. Trust me, you are not the only one After this I NEVER want to see her in that family, no redemption is possible after the emotional abuse that everyone is complicit in - even her own mother!
Han Yeo Reum deserves some serious apologies for waiting and standing by her thru this madness and he puts aside his own annoyance after being ditched to smile and feed her takeout - best boyfriend ever! Gi Tae pales in comparison - last episode should have been the last straw with him to have it out with his mother but he takes his anger out on JangMi - No Way! I'm totally with you guys!!!
I love Yeo-reum and I think he's exactly what Jang-mi needs right now. I think he's the perfect rebound for her: he's hot, sweet, talented and will ultimately be OK without her once they break up. And who seems to as of now interest our heroine a hella lot more than the lead! As it is, I don't think that they would work out in the long run.
If anything, the funny scene with Yeo-reum running around Ki-tae's apartment doing exactly the same thing that Jang-mi did her first time there shows how similar they are if they're fear of abandonment didn't give it away. It was Yeo-reum that comforted her. She's been having a few horrible days of dealing with Ki-tae's mother and all Ki-tae, who should know better than anyone else how impossible it is to escape once the woman decides to control you, only offers criticisms and absenteeism.
It's Yeo-reum who steadily waits for her and offers support. I know that once Ki-tae changes his tune, I'll be happy when him and Jang-mi finally get together and not just for the all-you-can-take plastic surgery her mom will be able to enjoy but right now that boy does NOT deserve our girl.
Go, Yeo-reum! Ahhh exactly what I've been thinking! I know that eventually KT and JM will be together, and as long as the relationship dynamic changes and, as was said, it includes more respect. No, I don't think he's a forever soulmate, but he's certainly the right guy for her to pick at this point in the drama. KT, on the other hand, has been a jerk. I believe he'll eventually redeem himself, but at the moment he totally does not NOT deserve JM and I'm glad that she's not feeling the love back at this point.
He's got to earn that! You're not alone but definitely less than I thought there'd be. I think you guys will have a field day next episode. As will we all, 4 way hijinks are going to ensue. And a kiss maybe i hope not. When Ki-tae speaks, I get the sense that he's saying exactly what he wants to say, but when Yeo-reum speaks sometimes not always though it feels like he's thinking to himself "what does this person want to hear? Now this is interesting because this is exactly why Yeo-reum is the right choice for Jang-mi right now.
He knows exactly what she wants to hear, but it also oddly makes him feel very surface-deep for some reason. When Jang-mi and Ki-tae interact it feels like there's give and take there, like they're not afraid to say what they want to say. I think that Ki-tae simply needs to learn a little more about saying and doing what Jang-mi needs once in awhile, instead of just saying whats on his mind. If he can do that though, I'm rooting for him completely. I think that's why I can't understand, and therefore like, his character.
There have been very few moments where I felt like "Aha, there's his true feelings flashing through". I don't know if this is a failing of the actor, a failing of the show, or a deliberate choice by the show, but it's making me pretty frustrated.
I understand the other characters not knowing his true feelings, but the audience is just as in the dark. Maybe soon he'll have a complete breakdown and reveal he is truly an infamous serial killer!!! Muahahahaha Or you know, that he really loves JM or something Very well put. I think jm sees her dad in kt since his parents are outspoken to one another while kt family is hiding within themselves from being diacover.
I see yr as kt dad because he is all surface. While being harsh actually wants jangmi to come out for the better. Each meeting the have had there hasn't been any true conversations.
With kt and jm they talk more about their deeper roots. I can't handle her with Yeo-reum much longer, so that last scene basically made me go fsjfkwoeifueoisfs. I think i lost about 10 hair strands there. Its not like I don't like Yeo-rum as a character, yes he's a bit charming at times but i have a feeling that he's not just that into Jang-mi, its like what he said a few episodes back that he's intrigue as to why are those guys interested in her. Its like he's just testing the waters with Jang-mi.
On Jang-mi's part as well, i think she's not really in love with Yeo-rum, he's just a breath of fresh air and she's having fun but not really in love because when she's with him, its like she's not her total self unlike when she's with Ki-tae.
She's probably attracted to lighthearted, superficial men because of her parent's incompatible relationship. But what she hasn't fully realized yetis that a superficial relationship will ultimately end up being just as unstable and painful. YR might be fun and all but she is someone that tries to go deep into relationships to me. There is sth that confuses me: Why can't she say: "I'm in the throne room.
Let me call you back. Also: "I'm working now, and can't leave my post to go shopping with you. Meet on my day off or after work. Why put up with All those "Jang-miiaa"? Beause she is JangMi. Right now, she is so deperate to please people that she doesn't know how to reject them and her journey to eventually being able to do that will probably be one of the main highlights in this drama's plot.
I know right! I keep thinking they've forgotten that this is FAKE and that they want to end this marriage. I don't understand why she's trying to please his mom when she should be trying to break up the marriage and lose her approval by being disagreeable. Don't buy the thermal mattress and tell her that you can't go to acupuncture!
Tell her no kids!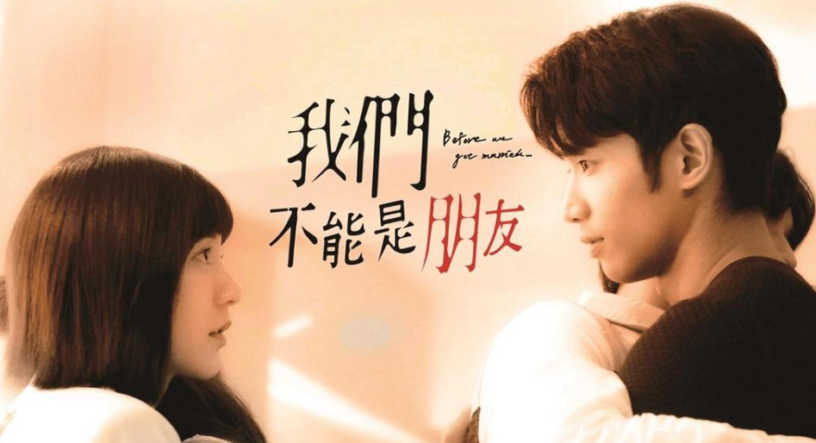 Get GiTae's mom mad! I just don't get her logic. So frustrated! Also, I don't mind YR at all, I actually feel bad for him because he's super sweet and Jang Mi keeps missing their dates and being a horrible girlfriend.
Yes the actor isn't great, but based on the plot, the poor guy is totally getting shafted by JangMi. JangMi - stop playing the 2 guys and figure out what you want! Because that's not who she is. She's a people pleaser. Of course for the sake of the comedy it's turned up to the next level, but there are actually people like that I know some of themso it's not like the whole idea of it is unbelievable.
And it's not like Jang Mi is doing anything inconsistent with what has been shown to be her character. I notice that you keep asking why don't the characters do this and why don't they do that The simple answer is because if they did, they would be different characters and this would be a different story. And obviously one more to your liking. If a viewer is halfway through the show's run and they still can't reconcile themselves to Jang Mi being a pushover and Gi Tae being emotionally backward, then maybe it's just a case that this isn't the show for them.
I think you are right about the "people pleaser" syndrome she has. And she does not realize yet just how crazy it can drive people around you. Many years ago, in another life, I had a girl I was going with who was positively afraid of even saying what she liked or not - I never knew where she stood on anything, and it drove me crazy. That lasted less than 7 weeks. KT's mom has decades of manipulating experience, Jang-Mi has close to zero. But I think that Jang Mi is learning fast, at least I hope so.
Thanks LollyPip! OMG SeAh is getting on my nerves. I was so surprised when I looked her up. She is Jenny from God's gift. Regardless, though she needs to lose the "I am gonna keep using the flashdrive card to get what I want.
I am getting to the point that I fast forward through her scenes when she's wallowing in self pity.
Sorry for this rant. Other than that, I love this drama so much. I cannot believe it is so funny. And, evolving very well. I can't wait for the evolution of that one cold open.
Se ha hasn't had as much screen time but I'm not hating her character. If she was truthful and admitted that she was hurt it would be a different story. I would agree with you There isn't really any coming back from that, imo. I am loving this series the last scene broke my heart when she went to YR but I guess this is the first step she is taking and going with her heart.
I just hope she realizes in the next episode that her heart is with GT as I cannot watch any more scenes with her and YR. I dont know if they're fully in love or what, but they seriously care for each other that it's hurting me too haha. Gi Tae made quite clear he quite liked her from a few eps back and Jang Mi also worries about him. But when Ki Tae was taken aback by her beauty and feeling bad for the situation, and Jang Mi cried when she heard Yeo Rum instead of Ki Tae say the words, it's quite a done deal.
I'm not losing faith in Mum just yet. I dont know why but from the beginning i had this feeling - maybe she sees herself in Jang Mi that she wants to save Jang Mi from whatever hell the family has in store so that JM doesnt suffer like her. Gaaaaah, Ki Tae saying he hates the beach but that's exactly what he does next episode when he chases after the bride and her runaway lover!
In the beginning of the preview Hoon Dong is there too, but then we see Se Ah after that. Well, may not be quite the trip she wanted with Ki Tae, but it's something! Haha, I really hope she stops being manipulative and maybe she can just be a friend that makes KT realise that not telling your feelings for the sake of pride is no use. Oh and if the episode is gonna be full of our leads playing the jealousy shenanigans, I'm soooo in.
This is gonna be fun, cant wait till next week!!! I agree with you, diba. We may be misinterpreting her words and actions around and about GT and JM. Of all the characters, JM is the only one who tries to talk sense to her. JM's biggest weakness is she wants to understand and please everyone. She sees KT Oma as sad and lonely and wants to help. While JM lets herself be pushed around, when it gets to shove, she rallies and pushes back.
I loved the interaction, for example, in front of KT's house between them. THAT's the best reason you can come up with? Not, that SA is a bright little thing whose company you enjoy? She IS pushing her out of the nest before JM has time to get hurt. I would love just an episode with only Jang-mi and Ki-tae in it. Put them in a room, and give me an hour of honest conversation between these two. That would make me happy and less seething. I really like this show, but I'm at the point of beyond frustration.
We're halfway through now, and yet I feel no forward movement. Jang-mi and Ki-tae have not professed their feelings in fact, I have yet to see more recent signs from Jang-mi of her feelingshis mom has gotten worse sadly, and I agree that her character would be wasted if she continues down this typical mother-in-law pathsecond-lead guy remains uninteresting and ineffectual take him out, and I wouldn't even noticeand background characters have seemingly disappeared even resident bitch, Se-ah, had little screen time.
And I would've been fine with that ending scene if she hadn't just run off in the wedding dress. I get the drama of it, but it felt silly to me. I totally jinxed myself when I said it couldn't lose steam. I'm feeling it, but I'm still hopeful that this second half will gear up and charge forward.
The drama's funny as hell, and i'm loving the whole plot but really, i'm hoping for progress. Plus, tbh if i'm in jang mi's shoes right now, i'll prolly not fall for Gi tae at all.
That last scene was so painful to watch. I thought it was interesting to note than Jang Mi was doing fine in the wedding dress shop until she called Ki Tae to come help and got Se-ah instead, going on about waiting for him to wash up and whatnot. I think that played a big role in that big question she asked "who am I doing this for? Then she runs out and there he is and she's "standing in front of the guy" and she realizes she desperately wants HIM to do or say something to make her feel better and they're having their moment.
And the mom duo I'm angry with JM's mom too come in and she just wants to get out of there. Then YR is there to be her escape and do more of the grand romantic gestures she wants from her love in theory but in reality it's not him she wants it from.
I really can't wait for next episode. Great input. I thought those two scenes were important to jang mi breaking apart and jus running off in the opposite direction. I like that when kt tells her to stand up she listens to his suggestions instead of always pleasing people. I can totally see why she ran in that direction.
Gi Tae - argggh he didn't grab her! The fact Se-Ah can still come and go as she pleases, and climb onto his car YR - while his ever present smile is somewhat sickening, I can't say I immensely dislike him either. Lollypip ur right about the whole self-respect thing!
She has no self-respect and her parents don't help I mean really!!!!! I hope she gets what's coming her way! I don't know why I keep searching for the next episode when I know it isn't on for a couple more days I am guessing this is not realistic employee behaviour So a normal guy.
Your email address will not be published. Thanks for the recap. Can't wait until you catch up to episode 5! Just finished episode five, I am also glad it is now being recapped.
When I started it I really wasn't expecting much, and was so surprised how much I enjoyed it. Love the chemistry between the leads, Han groo is really funny, only other thing I have seen her in that I can recalled was scandal and I am glad she has gotten a leading role. Tvn really churns out some surprising dramas, this and high school king of savvy has become my favourites of the week. I can't believe you guys are recapping this!
What a treat! Thank youuuu! You should check out "Killer K" from a few years ago. Han Groo is awesome, but in a totally different, Tarantino heroine kind of way.
She was really underused in "Scandal," but it seems like this show's gonna be her new "Leading Lady" break out roll. Me too! I kept checking Dramabeans several times a day hoping this would get recapped.
I'd almost given up. I'd even resorted to leaving notes in other threads "hinting" if this could be recapped. Had no one to talk to about how awesome this drama is so thank you thank you thank you girlfriday and lollypip.
Lol i wanted to do the same for koalas playground. She keeps talking about a good rom com and I'm like hello? Everyone needs to check out this show. I died laughing at the end of episode 5. They're cold openings are so well done and not cliched lie most dramas. Thanks for recapping! Now i get to to share the love.
Me, too. Thank you for recapping! I've been completely in love with this show since day 1. I hope it get's a lot of love. It has been a while since I watched a drama all over again like times in a week while waiting for the next episode to come. Thanks for covering this show! I watched the first two episodes on a whim, and was surprised by how fun and charming it is! My current entertainment too - Fated To Love you and this one Marriage Without Dating I stumbled upon entirely by accident, because the captivating offerings out there were so dismal.
Have yet to pick up High Sch King of Savvy the title put me off but will soon - seems an enjoyable ride for me. My current entertainment too - Fated To Love you and this one Marriage Without Dating I stumbled upon entirely by accident, because the offerings out there were so dismal.
Have yet to pick up High Sch King of Savvy the title put me off but will soon - seems like an enjoyable ride.
I must've replayed that scene so much - you know where she's banging on the bathroom door with the beer bottle, and she's raging to come face to face with her jerk ex. Then, when the door finally opens My heart breaks as I watch her eyes Thank you girlfriday and LollyPip for agreeing to taking this show on : I was on the fence at first about the show and wanted to see what others were thinking. Thankfully I watched until ep and realized that although the heroine is a clingy, stalking mess I couldn't help but root for her.
She likes the 2nd? She doesn't try to change him and just accepts him as he is. When she gets knocked down she just feels sad then bounces right back I love it! I am so happy that it's being recapped here!!
Such a refreshing show and it's absolutely hilarious. I think in addition to the witty banter and great comedy, the music choices have all been so awesome and just make each scene that much more hilarious and epic feeling lmao. I totally agree that the music pieces bring up the lightness and freshness of the show I find Han Groo an amazing actress.
I've not watched any of her other shows, but I might do so. She is a young actress with great potential to continue to be the lead.
Ben - Stop the Love Now (Marriage Not Dating OST) Turkce Altyaz?l?(Hangul-Romanization-Turkish sub)
Fantastic writing and directing too. I really enjoy this show for the insanity it is. Jang-mi is a wonderful character that you can't help but root for. Yeah, I cringed a lot at her stalker-tendencies, but at the same time, there is such a realness to her that I can't be bothered too much by her flaws. She's so full of gusto and good intentions.
She's just great. I love the banter between her and Ki-tae, who is also a great character in his own right. I find his honesty however brutal refreshing since it's rare for male characters to be that way in many dramas. He's got his assy flaws, but like Jang-mi, he has that realness as well.
I'm anxiously waiting for the moment they fall in love! I agree about KiTae's honesty. I mean, he definitely could use some tact but a lot of the things he says to JangMi, she really needs to hear. And the same goes for her calling him out on some of the things he does. It's nice to see a show actually acknowledging when people overstep their boundaries and not just ignoring it or treating it like cute or endearing behavior. Thank you so much for the recap. I'm loving this show because the characters are so fun to watch.
Gi Tae's actions may be embarassing but her sincerity is believable and heartbreaking that you'll end up rooting for her. And her spunkiness makes her loveable.
Already finished the first 4 episodes and the chemistry between Gi Tae and Jang Mi is just sizzling hot.
And Yeo Reum just has this winsome smile that makes you melt. Thank you so much girlfriday and LollyPip for recapping this drama. I just love it so much. The way that the characters interact is just so cute and enjoyable, it really makes my day. In fact, I'm re-watching the first four episodes.
I really can't get enough. To think that I already had enough list of other dramas waiting to be watched but this show just that addictive. I just had to rewatch them again while killing the time to wait for another whole week. Thanks for recapping I love this show!!
I'm glad Girlfriday and LollyPip are recapping this show. MND is adorable and hilarious, a total riot and a keeper. I've been wanting a place where I can comment and share my appreciation for the show and here it is.
Ask and ye shall receive. So, thank you thank you! I've been hoping that there would be recaps of this show! It's definitely one of my favorite shows right now! I love the humor and romance, and its one of the shows I anxiously wait for every week. Thanks so much for picking it up girlfriday! She's great at doing comedy too. One of my faves of the summer.
So funny and I love the cast. Every episode gets sillier and more hilarious. Thanks for recapping this one. TvN can do no wrong when it comes to rom-coms lately. I am a little late to the party but I thoroughly enjoyed marathoning the first few episodes.
Han Groo is such a hoot and she has some of the best crazy-eyes I have seen in Kdrama heroines. Yeon Woo Jin or as I call him "Korea's Seth Macfarlane", well I think he kinda looks like him doesn't seem like your typical jerk hero, he's just trying to hang on to that bachelor life.
Jin Woon is trouble with a capital T. Any guy who knows he's good looking and has no qualms flaunting it is always trouble. He almost immediately reminded me of Leonardo Dicaprio and then I suddenly saw so many Viki commenters remarking the same thing.
I think it's the eyes and head shape. Thank you so much!!! I figured with all the shows you guys were recapping this would be impossible! I'm so grateful because I'm loving the show as well : It's so funny! And both the leads are awesome!
I love the pattern of the episodes, where they begin with an incident, and then backtrack to show us how they got there.
Not to mention, it ensures that something dramatic has to happen each episode, which is fun. Oh my goodness what an expected surprise. Thank you thank you. This is wonderful. I really want this recap so that you guys can catch the nuances which I usually don't get.
Thank you so much for this. I am really enjoying this drama it's got some solid acting. And the comedy is so spot on. Oh my, I never knew that I could laugh like that, watching a drama. I was cracking up watching ep. Love this drama. Love the directing, acting and everything. Han groo looks like yoon eun hye here. Thou both of them have their own charm. Well done! This show is such a mix of real people acting like real people in real situations, I have to wonder where has this writer been?
Each episode seems to uncover more layers of each person, they are not just static robots playing roles that never change. Every episode the mom gets revealed more and more, and with each episode she seems more vulnerable.
I highly suspect that mom does not really dislike JM - she is jealous how JM can be so free wheeling while she keeps everything bottled up for appearances sake. The writer Joo Hwa Mi, has a few other credits to her name. Thanks for the info. Thank you for the info! I've been meaning to check out Hope For Dating for awhile so now that I know the writer is the same person, I'm definitely going to move it up on my to watch list.
From the next episode you'll find it the reason behind it is his father. I hate him Poor Gi tae. Thank you girlfriday and Lollypip! So happy you're both recapping this now. It's a gem of a show and I just love to hear your thoughts on it! Can't wait till you catch up! I am loving this show its my current addiction and cannot wait for friday and Saturday night just for this show. I watched the first two episodes when I was really tired and had trouble following the sequence of events, and the logic behind.
You saved me a lot of time and head scratching! So far I love the acting and the chemistry between the couples or would-be couples. I love this show. I love the cast and really like Jang-mi a lot. I don't get the criticisms about her. Plus the chemistry of the leads!
I don't see the complaints about the lack of chemistry either. Anyway, my biggest shock was Sun-hwa.
I've watched her since Invincible Youth so she'll always be Blank Sunhwa to me, but she's surprisingly good as Se-ah and she looks better now than before maybe due to maturity partly, and some tweaks from surgery too. We have the same schedule. Tried Trot Lovers but after the last episode, I have to let that go. I'll watch It's Okay, It's Love and see if it's any good. My week is fully booked with rom coms and I'm in heaven. I really hope that this drama continues being awesome because I just love seeing our leads banter.
So cute! I agree about SunHwa. Not only have I struggled through the long drought of dull and mediocre shows for weeks, but then I get slammed with two of the greatest shows yet - this and Fated to Love You. What is really interesting to me is that the lead girl in each drama are so different from each other, yet both are totally lovable and easy to relate to. If nothing else, they would upset a lot of the old school ajumas watching.
I totally agree! I saw the epic typhoon evasion yesterday and can't imagine the quirky Jangmi anywhere else but cable network xD. Thank you for recapping. The news about this show failed to impress me even though I do like both leads Thank you Show. Kim Hae-sook is awesome in everything, isn't she? Kim Hae-sook in IN everything, too. I wonder how much time she spends going between shoots.
I guess if all of these actors were stuck in 7 season shows as the same character like US TV, it would get boring. It must be better to be able to try on different personas every few months. Finally, someone's recapping this! I like the show so I want to spill out my feels. I've seen it until ep 5 and it's starting to tick me off. I just feel like there are so many characters and they're confusing me. I love Yeon Woojin so I'll probably stick to it hoping that things will be better.
Plus you guys are recapping it! I think I get you. Probably because up until now the center focus of the show has been really towards the main leads. Though I really love their approaches onto the conflicts and hijinks of those two, I couldn't help but feel hanging around about the other roles' motives or something.
Anyway, up until now I still love the execution so hoping they could maintain or even surprise us on next episodes. I'm so happy you are recapping this. I knew there were things I missed like thiswon bid So far I watch mainly for the comedy. It really makes me laugh loud The visit at the parents Is this a friendship?? Yes, a couple of episodes later it seems to me that they know each other well and are sort of playing each other like showing Hoon Dong how douchy he is, or that Yeo Reum and Hoon Dong don't believe Ki Tae's dating.
Still, there is also Jangmi Oh My Freakin' God, I am so happy that you are recapping this drama because it's just so freakin' good that I thought it was such a shame that no one is talking about it.
So, I ended up recommanding it to every site I know XD. They are just so hot, cute, adorable, hot, cute and adorable together lol. Han Groo and Yeon Woo Jin have such a great chemistry together. And they are portraying their characters so well. Like really, those roles were meant to be acted by them. I really thought it was going to be the usual romcom storyline with contract marriage but no, it's so refreshing.
It takes the formula but plays it with such wits. I'm enjoying this show so much! Can't wait for the next batch of episodes. Your comments are exactly how I felt while watching this show. Crossing my fingers that it gets better and better!
Just checked out the first ep. Yeon Woo-jin is so charming. I do like that his character isn't the typical drama jerk. Not bad.
Marriage, Not Dating. Marriage, Not Dating (Hangul: ?? ?? ??; RR: Yeonae Malgo Gyeolhon) is a South Korean television series starring Yeon Woo-jin, Han Groo, Jeong Jinwoon, Han Sunhwa, Heo Jung-min, and Yoon So-hee. It aired on tvN from July 4 to August 23, on Fridays and Saturdays at for 16 phelangun.comal network: tvN. Jul 19, †∑ EPISODE 1: "The polite way to break up". The guard asks his relationship to the person, and we cut back to Jang-mi: "I said to that bastard " The man declares to the guard: "Sheís the person Iím going to marry." Jang-mi: " Letís get married." As she says it, the man busts into the courtroom, and her eyes grow wide/5.
Because of Yeon Woo-jin, I will continue to watch this one. I like Jinwoon, but his character smiles too much for me. It's all very curious. Han Groo is the bomb diggity, and I am enjoying her acting immensely. I also love me some Yeon woo-jin. I can feel the love starting to develop slowly but surely. I think it was most evident with their "date", with Jang mi smelling the flower and smiling, and Gi tae looking at the pictures The scene where they both tried to get popcorn at the same time was cute too :D.
His constant smiling grates on my nerves and takes me out of everything. He just seems like a pretty boy actor trying to come off as handsome on screen instead of an actual person. You're not the only one, haha!!
I want to slap him every time he does anything bad to Jang Mi and appears with this silly smile in his face. But the show is so fun and addicting, I can forgive this smile issue I thought the same about the second lead character.
He does smile alot that it kind of annoys me. Hope his character isn't going to be like that throughout the entire 16eps!
Not that i want him to end up with Jang Mi no matter how good looking or charming he is. Can't wait for the next eps. I knew Han Groo was going to be amazing and I'm happy she's finally getting a chance to shine. But it's Yoon Woo Jin who became the pleasant surprise. He's giving such an amazing energetic performance and he has great chemistry with Han Groo.
We had almost 6 months with very few dramas worth watching and now it seems almost every new drama is worth watching. Here and there it reminds me of Kim Sam Soon - in big ways with the first ep: Girl gets dumped upstairs at hotel while Boy purposely bombs his mother set-up blind date downstairs.
Little ways are the guitar background music - I don't know why exactly - but it puts me in the same feeling set. Right up there with KSS. The way she sticks up for herself - I cheer loudly in my living room.
Next related articles: